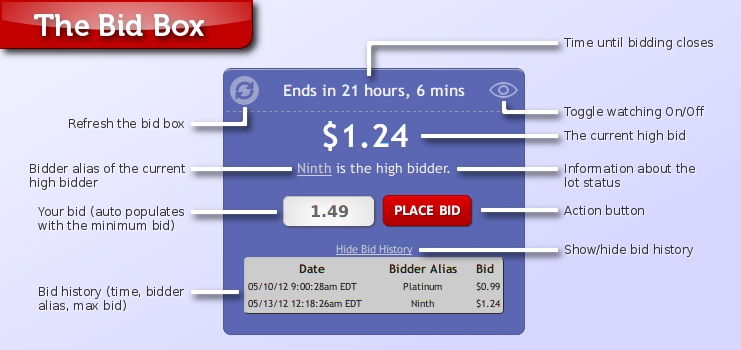 The Auctacity bid box is an enclosed area where all things bidding take place.
The bid box gives all the current information related to the high bid, high bidder, and bid history, as well as time remaining.
The bid box is also where you place bids, update your maximum bid, and toggle watching on/off. You can also use the refresh button (top left) to update the bid status at any time without reloading the page.